news
The First International ESP8266 Contest Has Just Been Launched
Shanghai, China
Jul 26, 2017
Submit your prototyping idea and take part in the competition now!
The title of our contest is: "Simplify the Connected World with ESP8266". The purpose of this competition is to point out that IoT solutions can have a significant effect on people's everyday lives, while they need not be expensive or complicated. To this end, we have kept the scope of the competition deliberately wide. This way we hope to empower developers by letting them use their imagination and creativity when coming up with potential projects.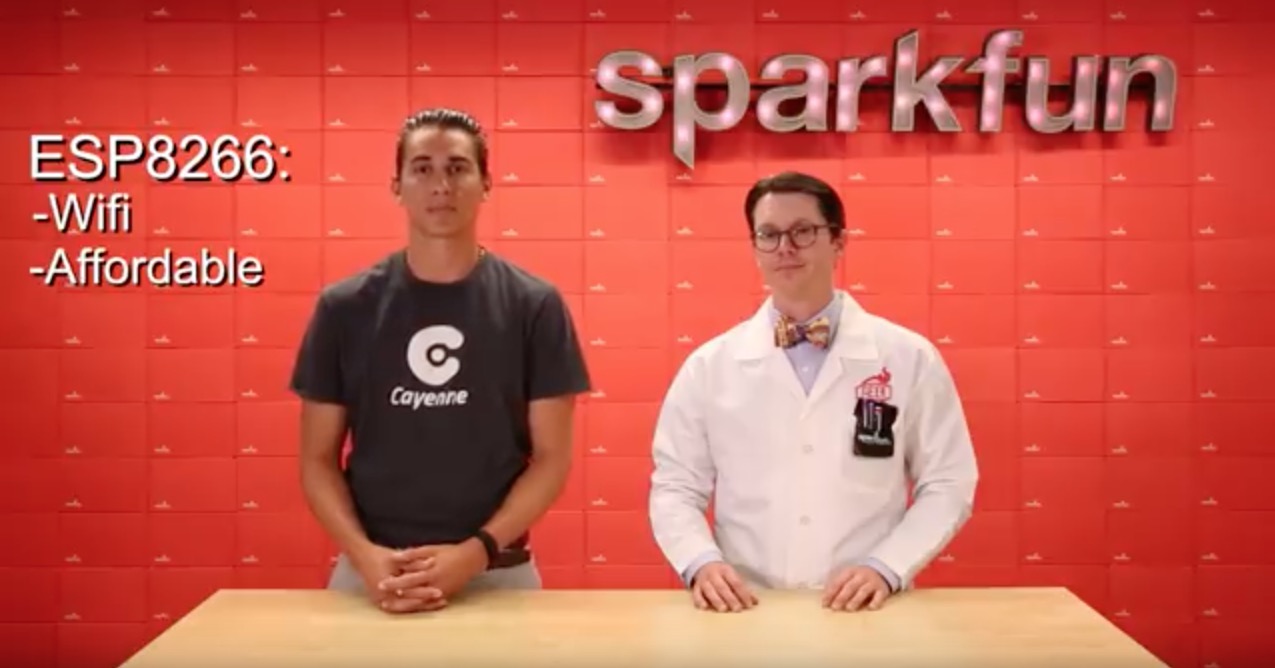 Simplify the Connected World with ESP8266 Contest
Prizes
For your chance to win one of our awesome cash and hardware prizes, submit your projects by October 12, 2017. Judges will vote on sixteen winners, all of whom will earn our amazing ESP-WROVER-KIT together with cash prizes and swag ranging in value from $25 to more than $300 USD!
Contest Deadlines 

August 10, 2017 at 23:59 PDT: Idea Submission Deadline for Free Hardware. The top 75 ideas will get a SparkFun ESP8266 Thing Dev Board for free!
October 12, 2017 at 23:59 PDT: Project Submission Deadline
October 17, 2017 at 23:59 PDT: Winners Announced 

How to enter
First of all, you need to register with Cayenne, so you can actually enter the competition. If you have any questions or need some help, head to the Cayenne community forums. Then, click on here to share with us your ideas about how you can simplify the connected world by using ESP8266 and the Cayenne IoT Project Builder. All projects, potentially ranging from a temperature monitor to an automated garden, will be considered.
If you submit your idea by August 10th, 2017, 23:59 PDT, you will have the chance to win a SparkFun ESP8266 Thing Dev Board to build your project with. The top 75 ideas will receive one by August 24th.
Mentors
We have lined up the following mentors to support all participants in creating their projects. Find them on the Cayenne community forums!
Benny Estes - myDevices Product Manager & Community Leader
Shawn Hymel - SparkFun Creative Engineer
Rob Siegel - myDevices Technical Product Manager
Adam Sage - Cayenne, Arduino, ESP8266, & Raspberry Pi Expert
Craig Lee - Cayenne & IoT Technology Expert
Judges
There is no time for hesitation. Grab your ESP8266 hardware and start prototyping now!
To read the full list of rules, terms and conditions on which our Contest is based, click on here.
News

Espressif Systems and Amazon Web Services have brought the Amazon FreeRTOS-qualified ESP32 to the IoT market.

News

Espressif announced today that it has received investment co-led by Intel Capital and Beijing Singularity Power Investment Fund L.P. (SPC).

News

Our international ESP32 Design Contest, jointly organized with Elektor, yielded high quality entries which won awesome hardware prizes.