news
New Espressif Products Coming Soon
Shanghai, China
Sep 1, 2017
New ESP32-based products to be released soon!
The ESP32-PICO-D4 is a System-in-Package (SiP) that is based on ESP32, supporting both Wi-Fi and Bluetooth connectivity, yet avoiding bulky quad-flat no-leads (QFN) packages. The module's dimensions are only 7.0 × 7.0 × 0.94 mm, which means that it requires minimal PCB area, while integrating a 4 MB SPI flash, a crystal oscillator and most of the decoupling caps. This "makes life a lot easier and reduces via and component count", as IoTbits acknowledges.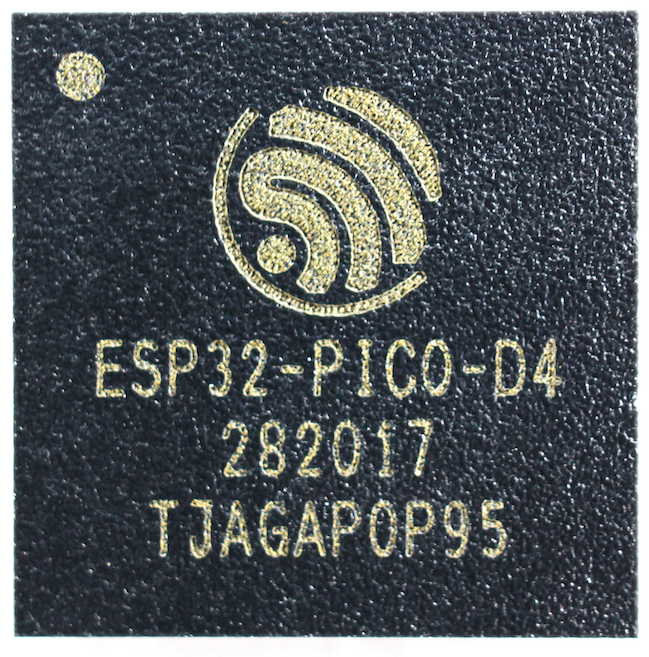 Additionally, ESP32-PICO-D4 integrates peripheral components, such as filter capacitors and RF matching links in a single package. Given that no other peripheral components are involved, module welding and testing are not required either. This way, ESP32-PICO-D4 reduces the complexity of supply chain and improves control efficiency even further. At the core of this module is the ESP32 chip, our flagship dual-core 2.4 GHz Wi-Fi+Bluetooth combo chip, which has been designed with TSMC's ultra-low-power (40 nm) technology.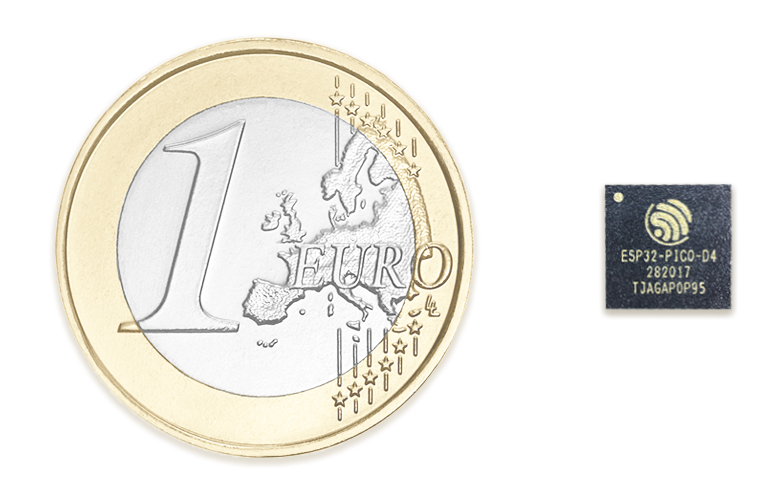 With its small size, robust performance and low-energy consumption, ESP32-PICO-D4 is an ideal solution for wearable electronics and other space-constrained applications.
ESP32-PICO-D4 SiP specifications:
SoC: ESP32 with two Tensilica LX6 cores, 448 KB ROM, 520 KB SRAM (inc. 8 KB RTC memory), 1 kbit eFuse
On-module Flash: 4 MB SPI flash
Wi-Fi Connectivity: 802.11 b/g/n/e/i (802.11n up to 150 Mbps)
Bluetooth Connectivity:

Bluetooth V4.2 BR/EDR and Low Energy;
class-1, class-2 and class-3 transmitters;
Audio: CVSD and SBC

SD card, UART, SPI, SDIO, LED PWM, Motor PWM, I2S, I2C, IR, GPIO, capacitive touch sensor, ADC, DAC, LNA pre-amplifier
Sensors: On-chip Hall sensor and temperature sensor
Clock: On-module 40 MHz crystal
Power supply: 2.3 to 3.6V
Operating current: 80 mA (average)
Temperature range: -40°C to 85°C
Package dimensions: 7.0±0.1 mm × 7.0±0.1 mm × 0.94±0.1 mm
On a different note, the ESP32-S0WD chip is also a member of the ESP32 family, which has been designed to achieve the best power and RF performance, with robustness, versatility, and reliability in a wide variety of applications. The distinctness of ESP32-S0WD is based on the fact that it features a single core, while maintaining the combination of Wi-Fi and Bluetooth connectivity.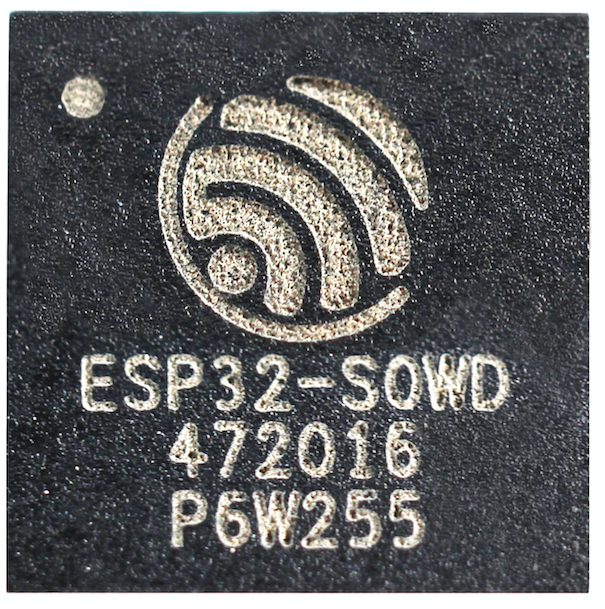 It also contains all the peripherals of its dual-core 2.4 GHz counterpart that has been designed with TSMC's ultra-low-power 40nm technology. Available in a 5 × 5 mm QFN package, ESP32-S0WD offers great value for money, as its performance remains solid even when powering complex IoT applications.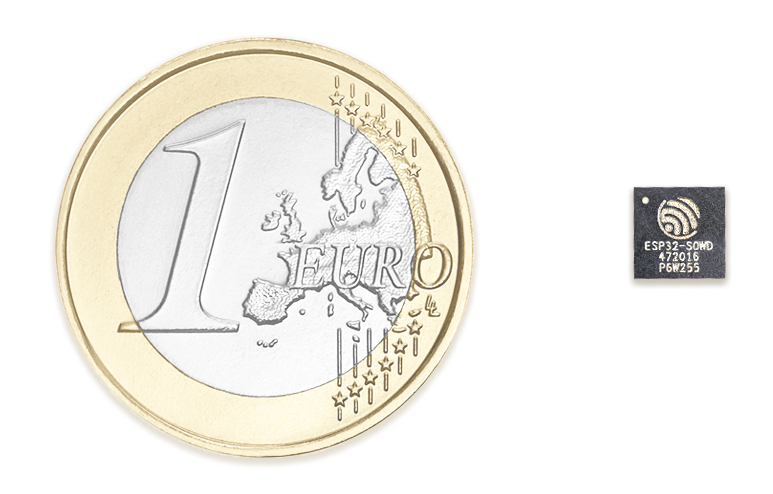 ESP32-S0WD specifications:
SoC: ESP32 with a single-core, low-power Xtensa 32-bit LX6 microprocessor
448 KB of ROM for booting and core functions
520 KB of on-chip SRAM for data and instructions
16 KB of SRAM in RTC
QSPI flash/SRAM up to 4 × 16 MB
Connectivity: Bluetooth (Classic & Low-Energy) + Wi-Fi b/g/n dual mode
Power supply: 2.3V to 3.6V
SPI, I2S, I2C, SDIO, UART, IR, PWM
Temperature sensor, touch sensor, ADC, DAC
News

Espressif Systems and Amazon Web Services have brought the Amazon FreeRTOS-qualified ESP32 to the IoT market.

News

Espressif announced today that it has received investment co-led by Intel Capital and Beijing Singularity Power Investment Fund L.P. (SPC).

News

Our international ESP32 Design Contest, jointly organized with Elektor, yielded high quality entries which won awesome hardware prizes.