news
Espressif Solutions at Japan's 4th IoT/M2M Expo
Reporting from Shanghai, China
Nov 1, 2018
The 2018 IoT/M2M Expo in Japan was the biggest in its history. Espressif's Japanese distributor, Midoriya Electric, showcased some of our latest IoT solutions.
The latest technologies from Japan, Asia and the rest of the world were exhibited in Japan's massive IT Week, which takes place every autumn. In 2018, the ninth running of the show gathered 750 exhibitors and 50,000 industry professionals, marking a 25% increase from last year.
Part of this event was the IoT/M2M Expo, which, as its title indicates, falls squarely into Espressif's specialization. The IoT/M2M Expo has been a much-anticipated exhibition for the last four years, promoting all kinds of IoT/M2M-related products and services. Our distributors in Japan, Midoriya Electric, participated in the exhibition with their own booth, presenting some of Espressif's latest IoT solutions, amongst other exhibits.
ESP32-LyraTD-MSC and ESP-Mesh had a central position in Midoriya Electric's booth. ESP32-LyraTD-MSC is designed for smart speakers and AI applications. It implements voice interaction and cloud-on-demand services in smart-speaker applications, as well as human-machine interaction and image recognition in AI applications. ESP-Mesh is Espressif's wireless networking technology which is ideal for the secure and stable connection of multiple devices forming a network that spans large areas.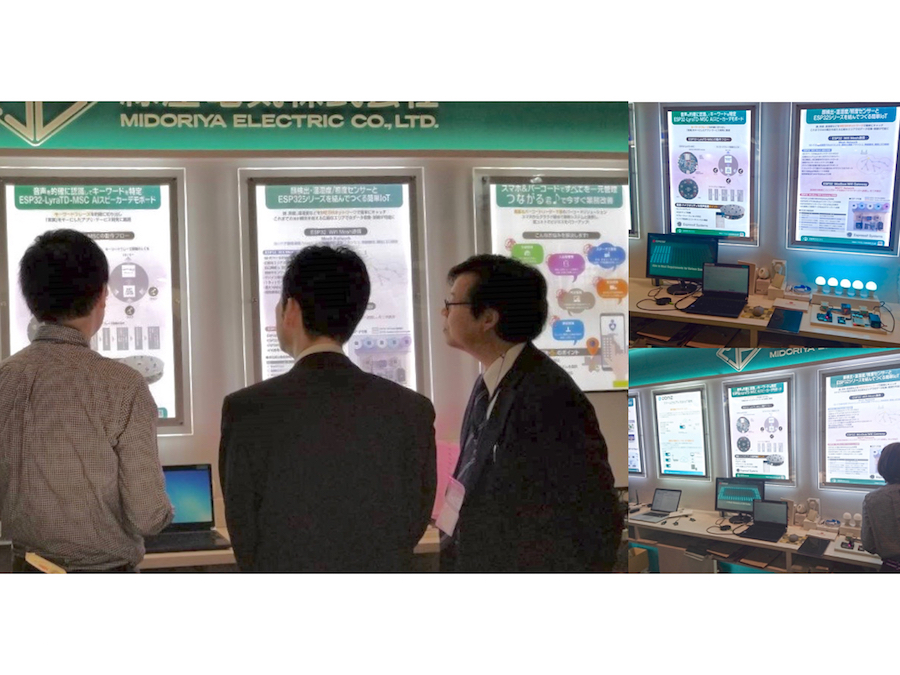 Midoriya Electric also showcased products that have incorporated Espressif's HomeKit SDK, which is based on the ESP32 chip. These were: i) the iHaper L3 Smart LED Light Strip, which saves up to 90% of energy, compared to conventional incandescent filament lamps; ii) the Koogeek light bulb, which is a dimmable and Wi-Fi-enabled smart LED; iii) the Koogeek smart dimmer switch, which can easily control all the small lights at home, with an app, voice or the user's fingers and iv) the Parce Plus smart plug, which is an adapter that enables the control of each connected electronic device it is connected to via an app.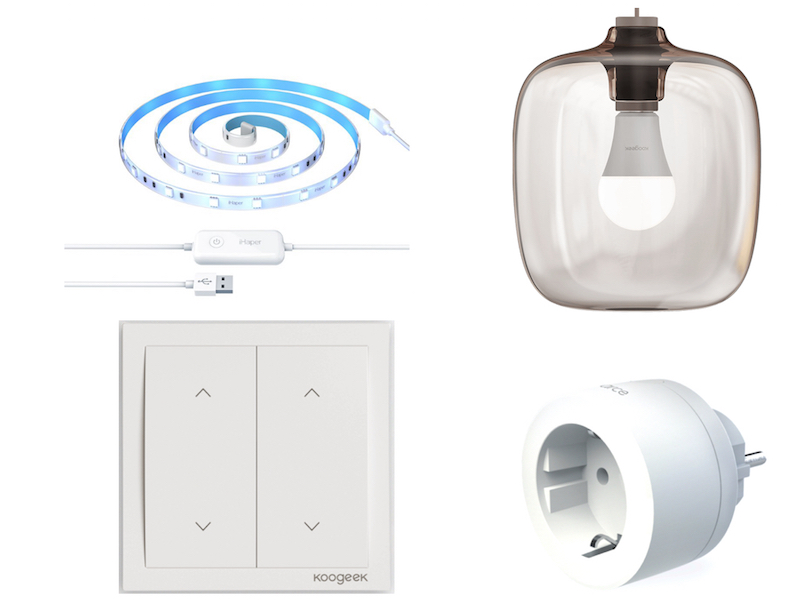 Products enabled by the Espressif HomeKit SDK
Espressif's Japanese distributor, Midoriya Electric Co., Ltd., was established in November 1946, with the support of Toshiba Corporation, Oki Electric Industry Co., Ltd. and NEC Corporation. It started with the sales distribution of electric components, instruments, wires and cables for the Japanese market. Today, Midoriya Electric is an established multinational company and a key player in the electronics industry, with numerous branches across Asia, the Middle East, Europe and America.