news
ESP8266 Now Supporting China Mobile's And-link Platform
Shanghai, China
Nov 22, 2019
The ESP8266 series of modules is now available on China Mobile's And-link platform, enabling users to develop smart-home solutions with the power of ESP8266.
China Mobile is China's largest mobile telecommunications corporation and also one of the world's largest mobile network operators with about 100 million subscribers. China Mobile has been committed to creating a smart-hardware ecosystem. To this end, it recently launched the open-source And-link platform for its hardware partners, who can now materialize lightweight application development for free. Espressif's ESP8266 series of modules now supports China Mobile's And-link platform.
More specifically, And-link is China Mobile's end-to-end solution for smart-home services. The And-link platform offers an open interoperability protocol for accessing China Mobile's smart-home ecosystem, which supports various different devices. The And-link architecture is compatible with CoAP, MQTT, LWM2M, HTTP and other application protocols. Thus, Wi-Fi, BLE, Zigbee, Infrared and NB-IoT devices can access China Mobile's Cloud gateway with the purpose of implementing multi-protocol adaptation and multi-link access to smart-home applications.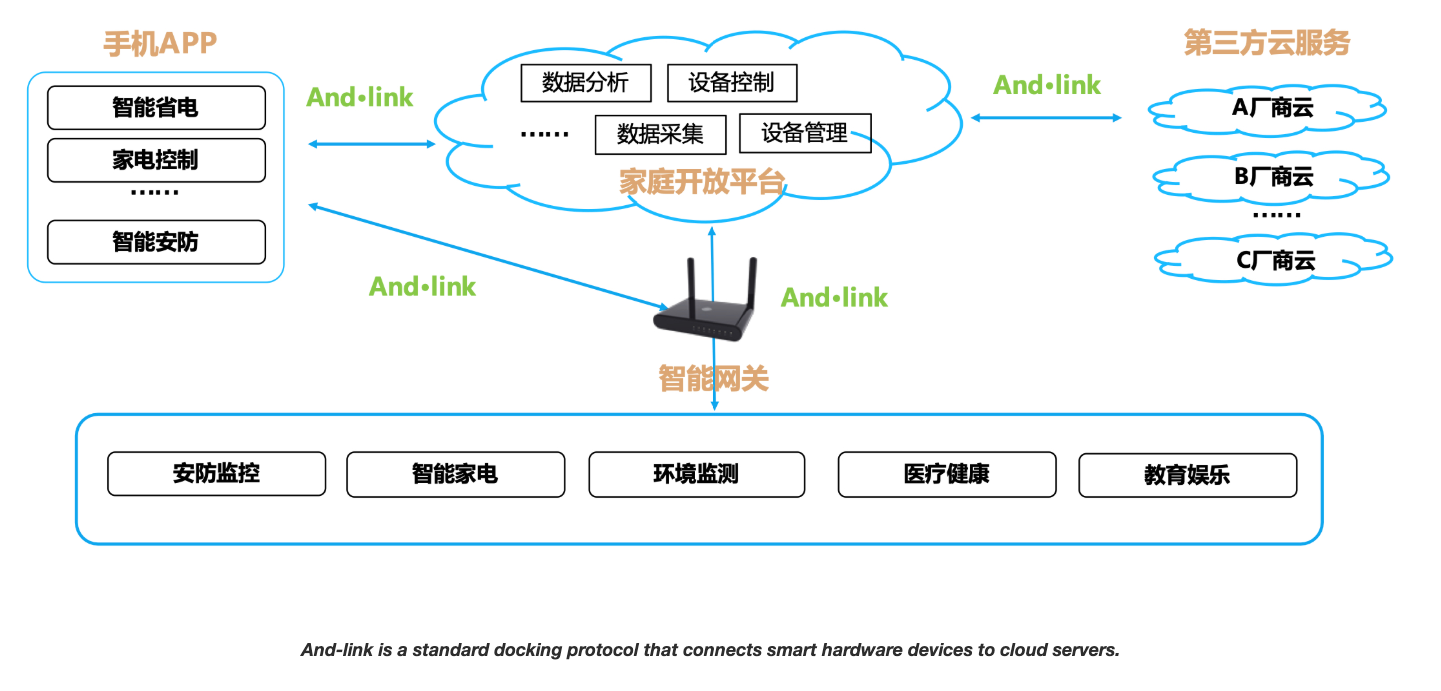 The And-link platform provides partners with a secure and convenient standard that enables third-party platforms to quickly connect and control smart devices via And-link. At present, there are more than 320 manufacturers and more than 600 products that have cooperated with the And-link platform, in six broad categories, including entertainment, health, control, network, security and the environment.
Espressif is a partner of China Mobile's And-link smart-home open-source platform. Users of the ESP8266 WROOM series of modules can quickly connect to China Mobile's And-link platform, build smart-home products, define their functions, develop them and perform online debugging. The platform provides technical documentation and support to all the developers who use it. Developers can also contact Espressif's Business Support team for any help they might need, and check our website for any technical documents relating to the ESP8266 WROOM series.