news
MicroEJ Now Supports ESP32 Chipsets
Reporting from Shanghai, China
Dec 4, 2018
"MicroEJ for ESP32" provides a secure platform for designing compact-sized and low-power IoT products with a rich set of features and an improved user experience.
MicroEJ solutions now support Espressif's flagship chip, ESP32. Developers of IoT applications can prototype and develop applications using the Reference Implementation provided for Espressif's ESP32-based development board, ESP-WROVER-KIT. This provides a complete, compact-sized and energy-efficient solution to secure and high-performing wireless connectivity.
By using the MicroEJ SDK and the "MicroEJ Reference Implementation for ESP-WROVER-KIT", developers can create a new platform for their electronic products and design applications, using Wi-Fi, Bluetooth, file system, Graphical User Interface and on-chip peripherals. Typical applications use Cloud-connected devices, such as well-integrated multi-protocol home gateways, or various edge devices, such as thermostats with modern Graphical User Interfaces and modems, for the purpose of interfacing products with Cloud services within a secure execution environment.
Readers can find here the demo video of a connected thermostat built with MicroEJ solutions working with Amazon Web Services (AWS) on an ESP-WROVER-KIT.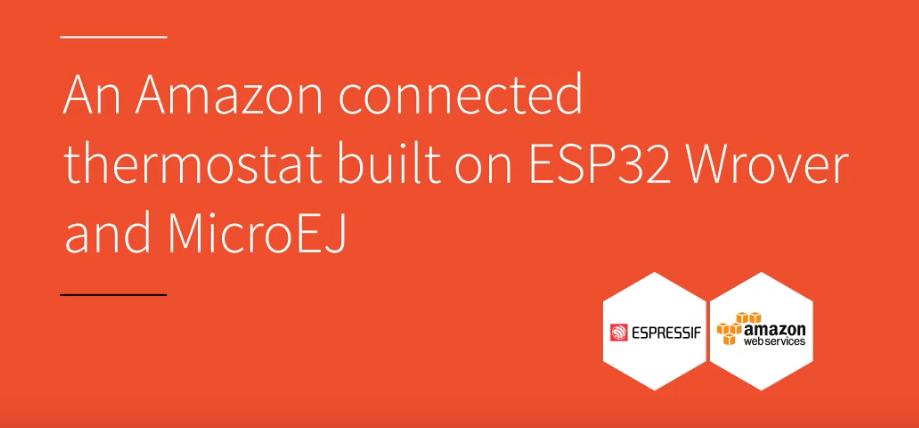 Click on the image above to watch the video on YouTube
Additionally, the MicroEJ SDK for IoT developers provides software execution support for C and Java technologies. Developers can integrate middleware provided by Espressif without any limitations. Developers can also create their own device simulator and take advantage of the Java technology for rapid prototyping. Furthermore, they can improve user experience by designing user interfaces with the MicroEJ GUI libraries. The MicroEJ virtualization prevents system-level functions from crashing, when encountering issues on the application level. It greatly improves software robustness, which is critical for IoT applications. The entire MicroEJ offer can be downloaded from here.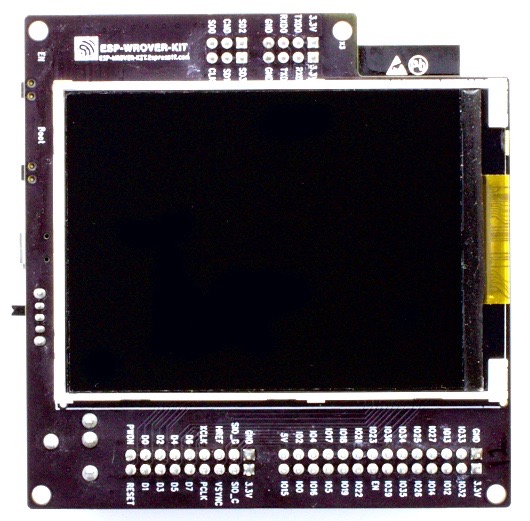 ESP-WROVER-KIT
MicroEJ has shown a strong and steady growth over the last few years. Today, more than one million devices worldwide are powered by MicroEJ in a variety of industries, including home automation, consumer electronics and wearables, communications, smart energy, smart transportation, healthcare, industrial automation and smart building.