news
New AIoT Solution Released
Shanghai, China
Feb 5, 2019
ESP-EYE, Espressif's new AIoT development board for applications relating to Artificial Intelligence and the Internet of Things has just been released, along with its accompanying SDK, ESP-WHO.
Espressif now offers a complete solution in AIoT, the field combining Artificial Intelligence and the Internet of Things. It comprises an ESP32-based development board (ESP-EYE), the Espressif IoT development framework (ESP-IDF) and the Espressif AI development framework (ESP-WHO). Espressif's AIoT dev board integrates a digital microphone, as well as a 2-megapixel camera, which makes it ideal for creating applications relating to face detection, face recognition and speech recognition. The board also supports image transmission over Wi-Fi, debugging through a micro-USB port and different power interfaces. Additionally, ESP-EYE offers sufficient storage space with 8MB of PSRAM and 4MB of flash.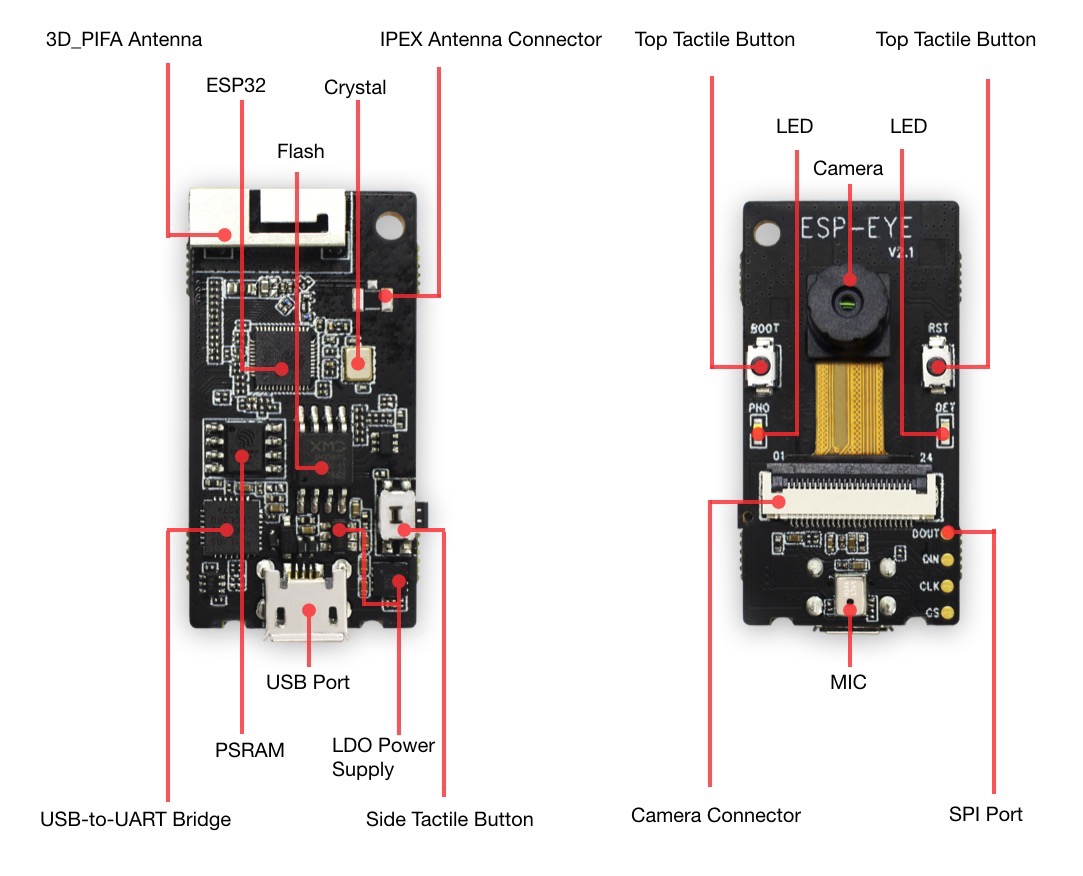 ESP-WHO is a face-detection and face-recognition development framework based on Espressif's ESP32 chip. It can be used with the ESP-EYE development board or another ESP32 development board, such as ESP-WROVER-KIT. With ESP-WHO, users can easily build such projects as a coffee machine that brews coffee according to their particular preferences, or home appliances that shut down automatically when unsupervised children are in the vicinity.
The current ESP-WHO features are shown in the diagram below: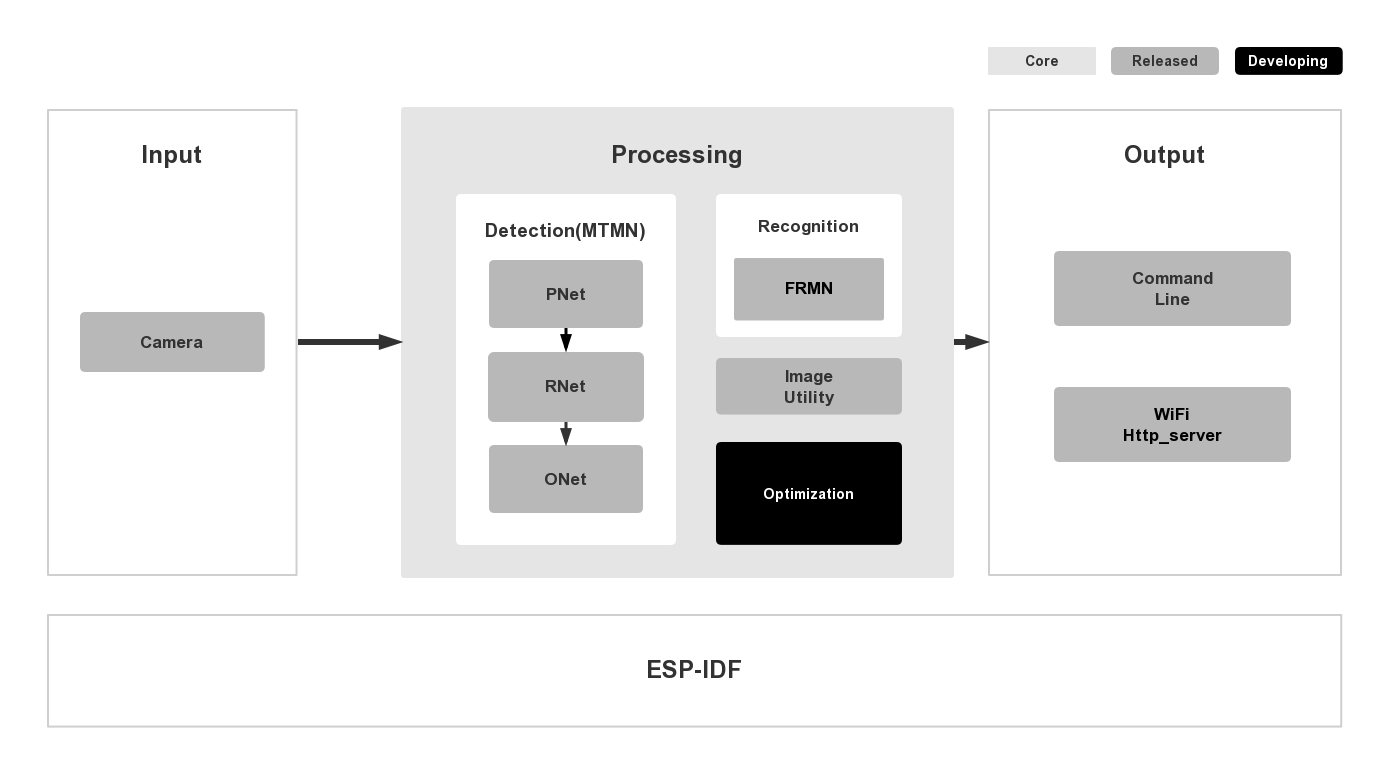 To find out more about ESP-WHO, you can click on here. You can also find more resources and purchasing information about the ESP-EYE development board, here.